From trackside training, to classroom learning – our training and competency programmes help ensure operatives remain safe at work.
Providing the training and certification to work
compliantly
Recognising the need for our operatives and management team to uphold a high standard of H&S training and certification, we established our own in-house training facility. We're delighted to publicly offer these approved training courses to our clients and their workforce to complement internal training and safety programmes.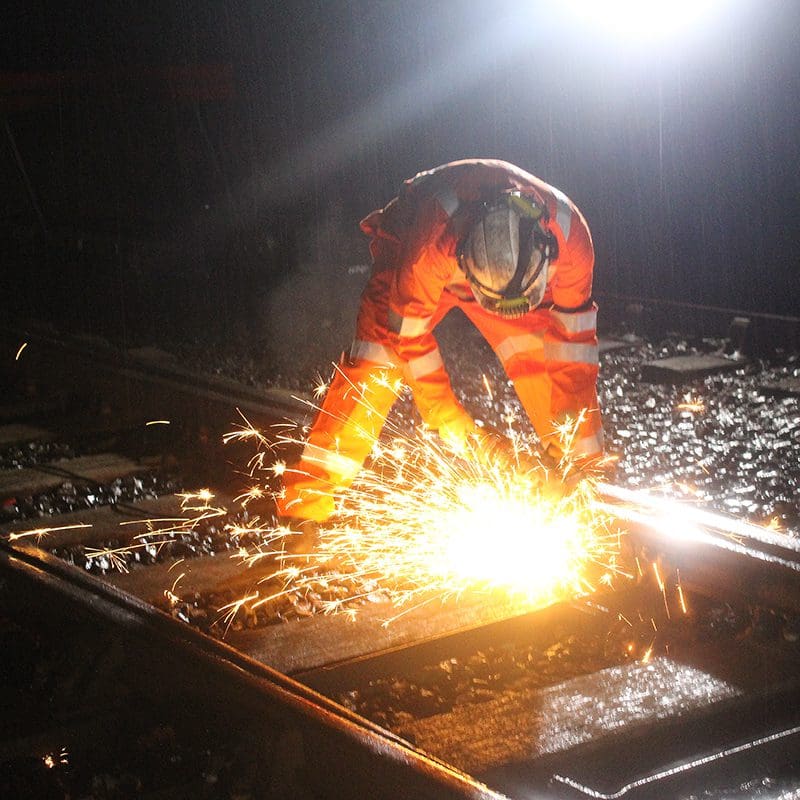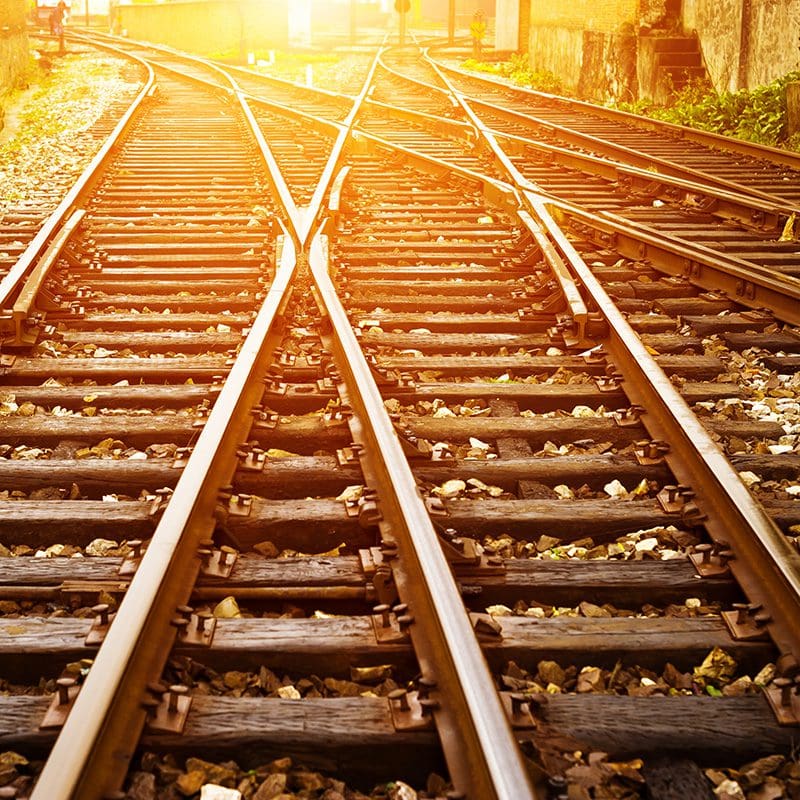 Ensuring industry
best

practice
Our training provision can provide training for a range of core Sentinel competencies, including assessment and re-certification – designed to ensure rail personnel remain compliant and up to date with industry best practice. 
The blended training mixes classroom-based learning with hands-on experience, and our trainers and assessors have a wealth of experience in the industry. Our training programme has been approved and accredited by the National Skills Academy for Rail Engineering (NSARE).
Practical experience in a
safe

track environment

To provide hands-on training, our state-of-the-art training facility in Barnsley is fitted with a custom-built indoor train track. This ensures our training participants can apply the rail maintenance skills gained, in a safe environment for trainer assessed approval prior to using the equipment out on Network Rail's tracks. 

Courses we can typically provide include: 
IOSH Managing Safely

 

IOSH Working Safely

 

Manual handling

 

Fire safety 

a

wareness

Rail Specific Emergency First Aid

 

Asbestos Awareness

 

Abrasive Wheels

 

Mental Health First Aid Awareness

 
Specialist
Signalling

training

Our signalling experts are active members of the Institution of Railway Signal Engineers (IRSE), to upkeep best practice and standards within their field. Abiding with the Institution's Code of Professional Conduct throughout their daily operations, this membership ensures professional competence and compliance.


Ground Support Facing Point Lock (FPL) training
Our FPL training has been designed to ensure any operators undertaking Facing Point Lock and detection testing have demonstrated a practical and underpinning knowledge of the procedures in accordance with NR/L3/SIG/10663 NR/SMS/Part B/Test 001 to operate safely.
The course is delivered by experienced trainers and covers pre and post testing, best practice and technical guidance.
High Performance Switch System (HPSS) Facing Point Lock (FPL) training
Our HPSS training course focuses on helping delegates to gain a vital understanding of maintenance, fault repairing and testing for points fitting with HPSS point machines and Power Link Backdrives.
Upon successful completion, delegates will be able to analyse and determine the right method and equipment to undertake testing, confidently know the required operational procedure and be able to compliantly undertake repair and testing.
IOSH

approved training provider
We're proud to be a licenced provider to deliver IOSH Managing Safely and Working Safely courses. 
These training courses provide managers and supervisors with an industry recognised certification, to provide the knowledge and tools to manage safety in their operations. The learning environment effectively delivers health, safety and environment training through a range of training techniques. Ensuring colleagues can actively assess and control risk and hazards, to maintain a strong safety culture within the business. Our training team can provide flexible delivery of these courses to train colleagues at a range of locations to suit business needs.  
With training available nationally – delegates will see recognisable scenarios, helpful guidance, alongside interactive quizzes and practice exercises based on real business operations. Upon completion delegates will be awarded an IOSH training certificate. Refreshers courses are also available for managers and supervisors looking to upkeep their H&S training.
Request

more information

Looking for external training and competency support for your business? Get in touch to register your interest in our training courses.