Barnsley team welcome two new apprentices
NRL's specialist Rail contracting business welcomed some new faces this month, as they inducted two new team members commencing their Rail apprenticeships.
Joining the Barnsley team, Jack Collins and Brad Baines will undertake a 3 year Rail Signalling Apprenticeship, studying in Doncaster as well as working on site for NRL. Brett Hawke, who manages the Barnsley operation, was delighted to welcome them to the business.
To complete their qualification they'll develop skills through a mixture of training, mentorship and studying – supported by NRL's Rail contracting teams in Barnsley and Grangemouth.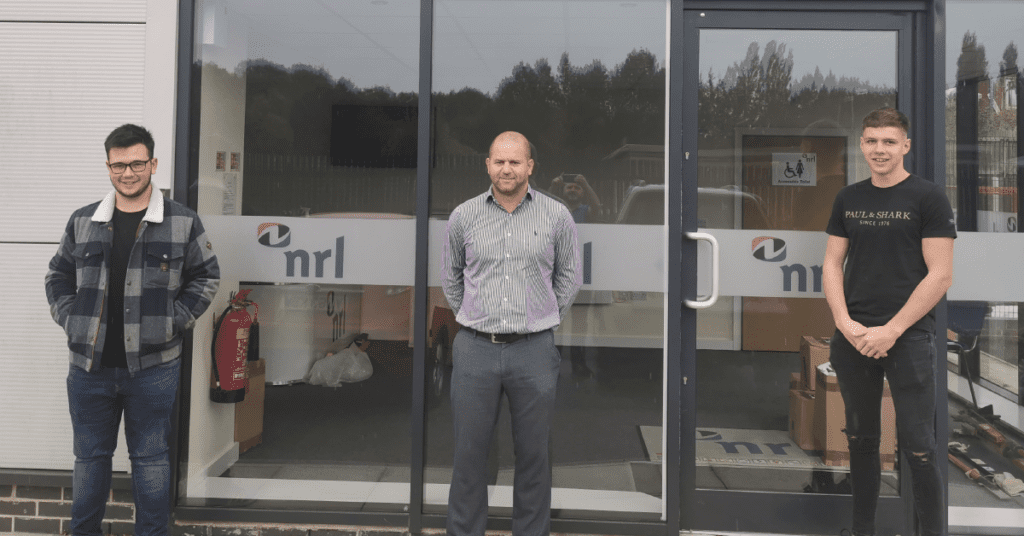 Putting their skills into action
As well as attending formal training in Doncaster, the pair will have access to NRL's custom-built indoor training track – helping them to continue to apply their skills practically. The track was designed to provide a safe place to learn and develop skills, away from a live track environment. Access to this facility will ensure the two apprentices can gain a strong competency in essential Signalling and maintenance procedures.
Following their progress
We'll be catching up with Jack and Brad and they undertake their training – hearing from them first hand as they progress through their apprenticeships.
Apprenticeships at NRL Rail
Find out more about apprenticeships and current vacancies at NRL Rail using the link below.